Burning solids such as paper,wood,fibers & Plastics etc.

Burning Liquid such as oil,petrol, thinner,kerosene etc.

Burning Gases such as butane, choride, natural propane,vinyl chloride,natural gases & live electrical fire

Fire Safety Extinguishers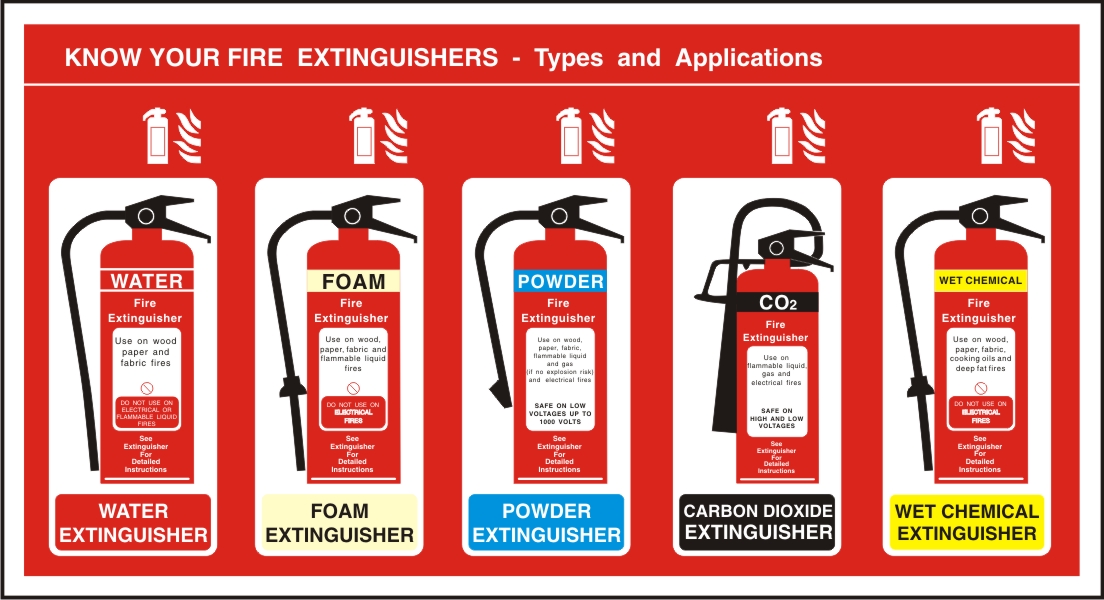 Veer Fire is an industry leader specializing in manufacturing fire extinguishers India. Our fire safety extinguishers offer the best protection against fire that can be caused by a variety of reasons. As renowned fire extinguishers suppliers, we offer a dry, foam, and water-based varieties of fire extinguishers. A client can choose the fire extinguisher type on the basis of the requirement.
Dry fire extinguishers
Powder fire extinguishers
Foam fire extinguishers
Portable fire extinguishers
Trolley-mounted fire extinguishers
Our range of fire extinguishers India are available in different capacities like 4 liters, 6.5 liters, etc.The size of the fire extinguisher can be chosen on the basis of the facility where it will be installed. For example, fire extinguishers for a big chemical facility might need to be big in comparison to the ones made for cars which are usually small.
Besides the capacity, each type of fire extinguisher also has varieties like the powder-based fire extinguishers have ABC fire extinguisher with mono ammonium phosphate, BC fire extinguisher with sodium bi-carbonate, etc. Similarly, Veer Fire's range of foam-based fire extinguishers also have variations. We also offer distinct choices in terms of pressure fire extinguishers which can be carbon dioxide or water based.
We also offer services that complement fire extinguishers which includes recharging and refilling services. Veer Fire's extinguisher refilling and recharging service help in maintenance of your extinguisher this includes routine checks and upgrades that can prevent jamming of extinguishers in case of emergencies. You can contact us for our quarterly and annual fire extinguisher maintenance packages.
Fire Extinguishers Suppliers India
Veer Fire has established itself among the top fire extinguishers suppliers by providing all types of fire extinguishers with the required ISI mark that proves the quality of our fire fighting equipment. We have ISO certification that acts as a seal of quality for our products. We also offer related accessories like extinguisher nozzles, holders, etc. which can be replaced in case of any faults.
Our fire safety extinguishers come with clear operating instructions which make it easy even for an amateur to operate the extinguisher in case of emergency. The printed instructions on fire extinguishers are also a requirement for compliance to government regulations. The step-by-step instructions are clear to understand and can be made available in different languages as needed.
Our range of portable and trolley-mounted fire extinguishers offers an ease of use which is extremely important when fighting fire. These fire extinguishers can be easily carried to the spot of fire. Available in CO2and foam variant, our fire safety extinguishers are perfect for residential and commercial complexes alike.
For more information on our varieties of fire safety extinguishers and related services, contact us at info@veerfire.com